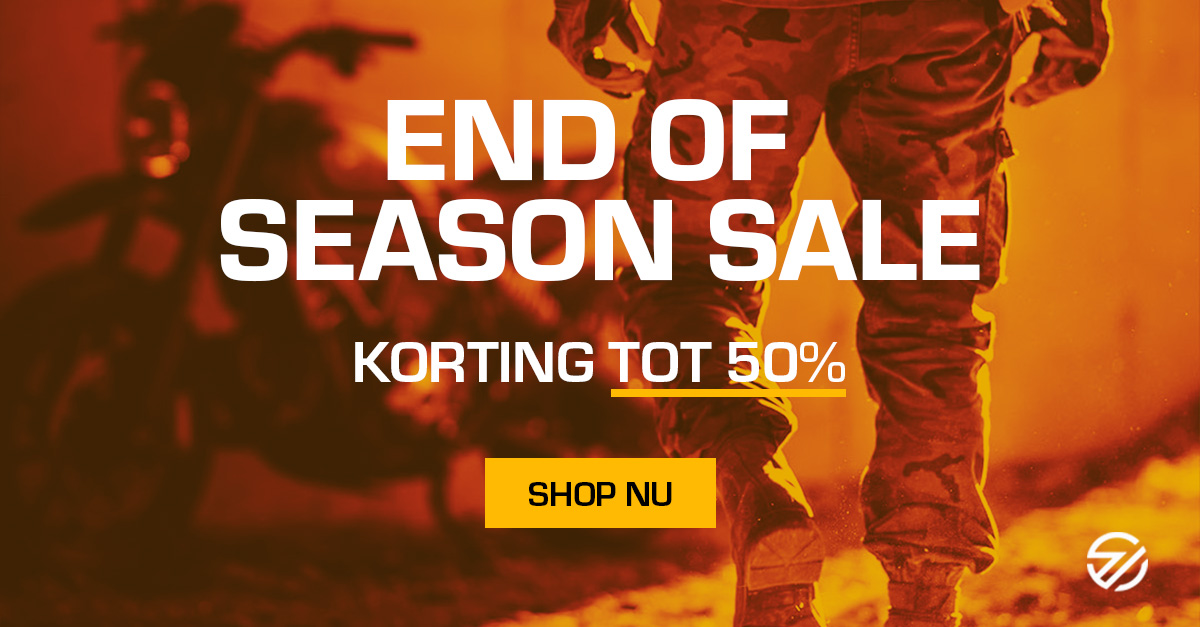 End of season sale bij MKC moto, tot wel 50% korting!
Bij onze boven buren van MKC Moto vieren ze het najaar met een spectaculaire 'End of Season Sale' die je niet mag missen! Als het seizoen tot een einde komt, verwelkomen ze de herfst met geweldige aanbiedingen op motoruitrusting, accessoires en meer.
Dit is de perfecte gelegenheid om jezelf te trakteren op gloednieuwe motoruitrusting tegen ongelooflijke prijzen. Of je nu op zoek bent naar een nieuwe helm, een trendy jas, stevige handschoenen, of andere accessoires, je vindt het allemaal in de najaarsactie. Het is niet alleen een kans om te besparen, maar ook om je motoroutfit te vernieuwen en klaar te zijn voor avontuurlijke ritten in het komende seizoen.
Wat kun je verwachten tijdens de  'End of Season Sale' van MKC MOTO
Enorme Kortingen: Geniet van kortingen die tot wel 50% kunnen oplopen op geselecteerde items. Dit is de beste tijd om kwalitatieve motoruitrusting te scoren zonder je portemonnee te belasten.
Ruime Keuze: Ontdek een breed scala aan producten, stijlen en merken om aan al je motorbehoeften te voldoen. Of je nu een beginnende rijder bent of een doorgewinterde motorfanaat, er is voor elk wat wils.
Deskundig Advies: Het vriendelijke en ervaren personeel staat klaar om je te helpen bij het maken van de juiste keuzes en om al je vragen te beantwoorden.
Comfortabele Winkelervaring: Shop in een comfortabele en gastvrije omgeving waar je rustig kunt rondkijken en de perfecte uitrusting kunt vinden.
De 'End of Season Sale' bij MKC Moto is de perfecte gelegenheid om jezelf en je motor op te frissen voor het komende seizoen. Mis deze kans niet om te profiteren van geweldige prijzen op hoogwaardige producten. Kom langs bij de kledingafdeling van MKC Moto en ontdek de beste deals van het seizoen. We zien je graag binnenkort in onze winkel!